JOIN THE RED CROSS "SOUND THE ALARM" CAMPAIGN
10/10/2018 (Permalink)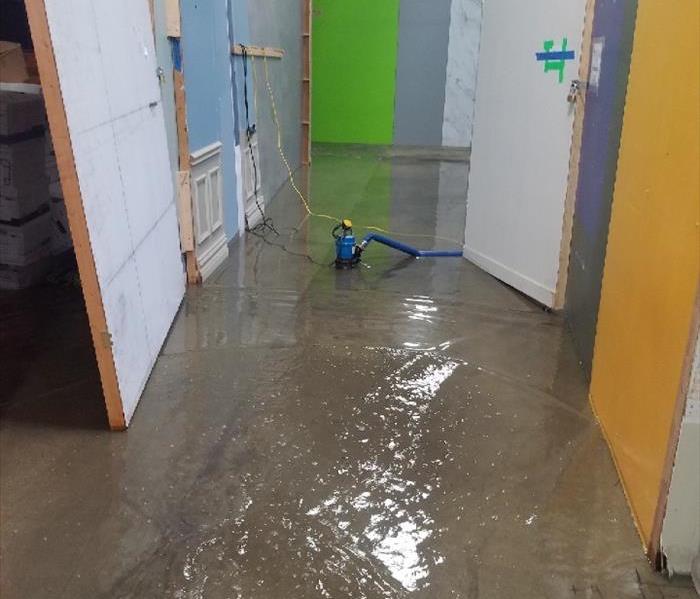 At SERVPRO of NE Long Beach / Lakewood, we do our best to advocate emergency preparedness and safety. Our professional restoration services will help aid you when disaster hits, but did you know that you can also promote safety and make a difference in your community?
Every day, seven people die in home fires and 36 suffer injuries, most in homes that lack working smoke alarms. Sadly, children and the elderly disproportionately become the victims. The American Red Cross sought to improve the odds and save lives by creating the Home Fire Campaign in 2014. A critical part of the campaign is "Sound the Alarm", a series of home fire safety and smoke alarm installation events across the country. Together with fire departments and other community partners, Red Cross volunteers canvass at-risk neighborhoods, install free smoke alarms, replace batteries in existing alarms, and provide fire prevention and safety education.
The Red Cross will install a limited number of free smoke alarms for those who cannot afford them or are unable to install them, including specialized bedside alarms for individuals who are deaf or hard-of-hearing. To identify your local region office, please visit RedCross.org (or call 1-800-REDCROSS). Depending on where you live and other factors, partner organizations may assist in creating an appointment for your house alarm. If you are able to purchase and install your own smoke alarm, but would like information on home fire safety and smoke alarm installation, you can visit redcross.org/homefire.
In just three years, the home visits have installed more than 1 million smoke alarms and prepared more than 1 million people against house fires. So far, 472 lives have been saved and 600,000 homes have been made emergency ready. In the LA region alone, the Red Cross and its partners have accomplished the following:
Served 29,396 people
Canvased 19,148 homes
Conducted 8,017 home visits
Created 6,694 evacuation plans
Witnessed 3,854 volunteers attend events
There are five ways you can get involved.
1. Get Prepared at Home: Learn how to prevent, prepare for, respond to, and recover after a home fire. Install smoke alarms on every level of your home, test smoke alarms every month, and talk with all family members about a fire escape plan and practice the plan twice a year.
2. Teach Fire Safety in Your Classroom: The Pillowcase Project is a preparedness education program for grades 3 - 5, which teaches students about personal and family preparedness, local hazards, and basic coping skills. You can contact your local Red Cross to find out more.
3. Volunteer to Help Others: Join your local Red Cross to install smoke alarms, educate your community about fire safety, or help others after a fire. Volunteers carry out 90% of the humanitarian work of the Red Cross.
4. Make a Donation: Help families prevent, prepare for, respond to, and recover from home fires by making a small donation. A little goes a long way.
5. Sound the Alarm. Save a life: You can help this spring by installing free smoke alarms in your community. In 2018, 100,000 smoke alarms were installed and 28,000 volunteers raised $15,000,000!
To view upcoming volunteer opportunities, in the Los Angeles area, you can visit https://www.redcross.org/local/california/los-angeles/about-us/our-work/home-fire-safety.html