HOW TO PROTECT YOUR HOME FROM SEVERE WINDS
2/25/2019 (Permalink)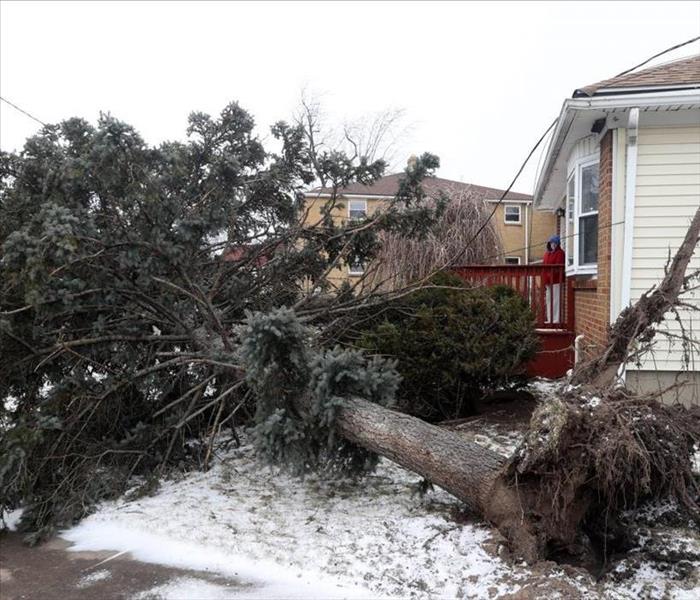 Severe weather such as storms or hurricanes can bring strong winds traveling over 100 miles per hour. Even winds traveling 25 miles per hour have been shown to cause damage to homes and other property. Take note of the following points to learn about how you can prepare for the possibility of damaging winds.
Secure outdoor furniture and decorations, or store in enclosed areas.
Anchor and secure outdoor structures such as freestanding sheds or kennels to sturdy foundations.
Inspect and repair loose roof shingles, especially if you own an older home or have older roofing materials. Wind damage begins small by prying up a corner, but each gust of wind comes closer to removing the entire shingle and increases risk to surrounding roofing materials. Additionally, anchor your home's siding firmly. As with the roof, wind can tear away large areas once a small piece has loosened.
Remove overhanging branches by trimming and pruning your trees. This will help prevent unexpected debris from falling on your home and keep fire from spreading.
Reinforce doors with deadbolts and don't forget to fortify garage doors.
Designate a safe area in your home or business to take shelter if necessary; a small, interior room with no windows is ideal.
Store vehicles in a sheltered area and away from trees or objects that may become projectiles in a storm.
In addition to these tips, stay tuned to your local radio station, TV weather report, or internet news site for frequent weather updates. Should you experience damage from high winds or a storm, don't hesitate to call SERVPRO of Northeast Long Beach / Lakewood for complete clean up, restoration, and repair.