TOP FIREWORK SAFETY TIPS
6/7/2019 (Permalink)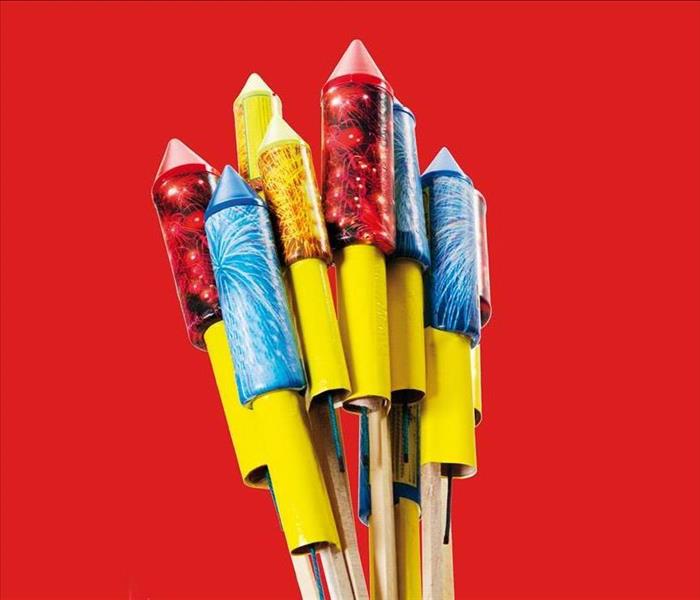 Summer is often associated with grilling, fireworks, and festive parades, but careless activities can lead to irreversible fire and smoke damage in your Long Beach neighborhood.
For instance, there are plenty of visits to the emergency room in the midst of celebrating our independence. In 2017, at least eight people died and about 12,900 were injured badly enough to require medical treatment after fireworks-related incidents, according to the U.S. Consumer Product Safety Commission. While most of these incidents resulted from untrained individuals using homemade, illegal, or professional-grade fireworks, thousands were from "safe" devices such as small firecrackers and sparklers.
Remember, legal fireworks can be just as dangerous as illegal ones. We encourage you to remain mindful of the following tips from the National Safety Council to stay safe this summer:
Never use fireworks while impaired by drugs or alcohol
Never allow young children to handle fireworks
Older children should use them only under close adult supervision
Never light them indoors
Only use them away from people, houses and flammable material
Only light one device at a time and maintain a safe distance after lighting
Never ignite devices in a container
Do not try to re-light or handle malfunctioning fireworks
Soak unused fireworks in water for a few hours before discarding
If you find yourself requiring emergency fire damage or smoke clean-up, SERVPRO of Northeast Long Beach / Lakewood is here to repair and restore your home or business. We're available 24/7, even holidays, to reduce your stress and get you back on your feet.