TOASTER OVENS AND ASSOCIATED RISKS
8/6/2019 (Permalink)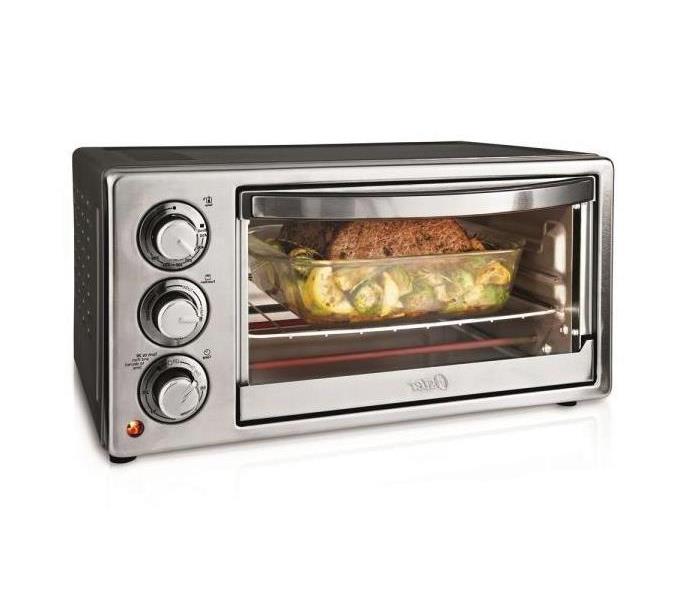 Since a toaster uses a large amount of electricity to create a lot of heat in a confined space, there remains some inherent risk for fire damage in your Long Beach or Lakewood home. Modern toaster ovens often have advanced safety features such as automatic shutoffs to prevent the heating element from overheating. Nevertheless, there are still some dangers, particularly with older toaster ovens. Educate yourself about the risks, and never leave a toaster oven unattended.
Burns
Like anything else that gets hot, toaster ovens can cause burns. Outside parts of the toaster such as the glass door can get hot enough to cause blisters. It is also easy to burn yourself reaching into a toaster oven to retrieve food since the area is quite small.
Fire
Fires in toaster ovens can occur for many reasons. If small particles of bread accumulate in the bottom, they can catch fire inside, spreading smoke. Additionally, some toaster ovens can catch fire if kept in confined spaces or as a result of a serious design flaw.
Electric Shock
Toaster ovens and other electric appliances that use heating elements use high-voltage electricity to generate heat. If you come directly in contact with the electricity, you can receive a potentially fatal shock. Never reach into a toaster oven with a knife, fork, or other metal conductor.
If you experience fire due to a faulty toaster oven, SERVPRO of Northeast Long Beach/Lakewood is ready to answer your call. Our technicians are available to walk the premises and provide a solution for proper cleanup and restoration. Don't hesitate to call 562-420-0030.