FOUR COMMON STEPS FOR MOLD ASSESSMENT AND REMOVAL
1/9/2019 (Permalink)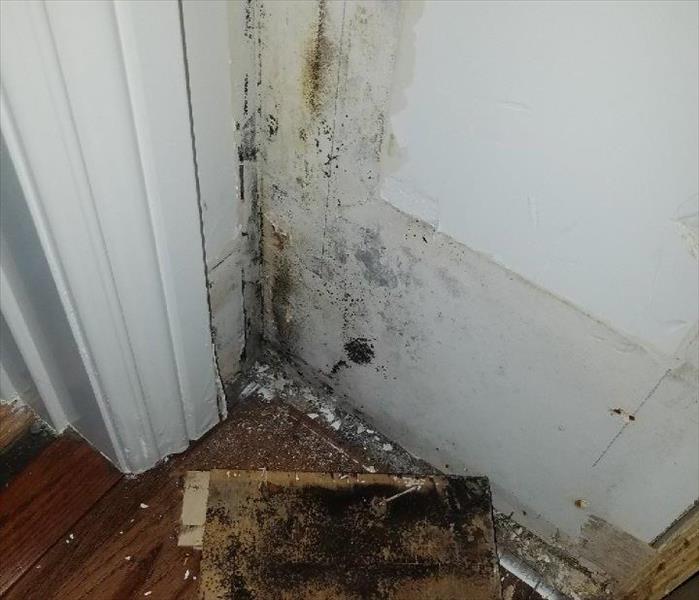 If significant mold is detected in your home, it is important to deal with it immediately. Assessing mold growth involves more than just a visual inspection, however. Mold acts as a hidden intruder, growing in spaces out of sight. Should you discover mold in your house, you can expect these four common steps for professional mold remediation.
Documentation
The first step is to document the situation with writing and photos. The documentation will be used to develop a remediation plan, which describes when work is slated to begin, when that work is scheduled to be completed, who will be performing the remediation, any testing that should be done, and if homeowners will be temporarily relocated.
Inspection
Next, it is important to calculate the extent of the mold contamination. Since mold may not always grow in one area, determining the precise amount and its specific location(s) will lead to effective mold removal. Once an exact assessment is made, mold remediation may proceed.
Remediation
Remediation will always involve cleaning up existing mold, avoiding exposure to oneself and homeowners, and preventing new growth by addressing the moisture source. After repairing the water or moisture problem, cleaning can begin. All contaminated, non-porous materials and wood surfaces that are moldy can be cleaned at the professional's discretion.
Follow-Up
Just because the mold is gone and there's no dirt or dust doesn't mean that the job is done. The last step is to inspect the home soon after remediation and make sure there is no sign of visible mold, mold-damaged materials, or moldy odors. Homeowners should be able to occupy the home without aggravated health complaints.
If you suspect mold in your home, call SERVPRO of Northeast Long Beach / Lakewood for cleanup, restoration, and repair at 562-420-0030. We are available to take your call 24/7!